The Radio Spectrum Ladder of Investment to promote Innovation and Competition in Mobile Markets
The Digiwork Economic Journal of September 2016 (N° 102) published an article co-written by Laurent BENZONI, Professor of Economics at Sorbonne Universities (Paris 2), Founding Partner of TERA Consultants and Pascal Dutru, Attorney of Law, Paris Bar.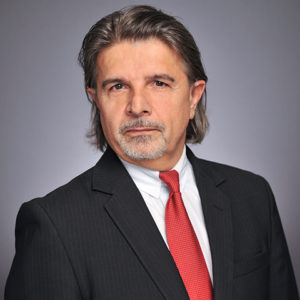 Promotion of innovation and competition in the mobile markets
This article applies the concept of "scale of investment" to the mobile context, a sector where operators need an access to the frequencies, so as to maintain and develop their business. The question arises of the opening of competition by infrastructures or services
Click here to read the article
Summary
How can innovation and competition be sustained in closed tight oligopolistic market structures? This question will be crucial in the next years for an appropriate regulation of mobile markets. The regulatory framework era of the postulate of infrastructure based competition seems behind us. It is time now to re-open the regulatory tool box to renew a service based competition approach with good incentives for all players: the incumbents with their own mobile infrastructure and potential entrants with innovative propositions for services in the emergent era of Internet of Things. This paper proposes to revisit the concept of the "ladder of investment" and to apply this approach to the mobile specific context where operators need an access to frequencies to maintain and develop their businesses. Our radio spectrum ladder of investment is structured by six rungs. Each of them supposes an appropriate technical and pricing access to the operators' networks infrastructure. Opening access to the mobile networks will be sensitive. A general scheme based on incentives for the network operators rather than on obligations and constraints is certainly more appropriate. Proposals are suggested in this article to pursue this objective.